28 Days Body Blitz
Our 28 Days Body Blitz is incredible value and will get you into shape – FAST!
For a one-off payment of just $97 you get the following benefit:
UNLIMITED Access to all 20/week Small Group Training Classes for

the 28 days

Nutritional Kit and Support
UNLIMITED Gym Access 24/7
Plus more!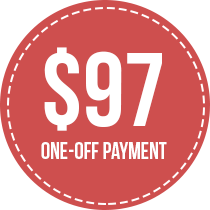 client's testimonial
"My experience doing the Body Blitz has been excellent, I absolutely loved every minute of it. I have greatly benefitted from a great gym, great classes and very professional, very friendly and attentive personal trainers, especially Shelley. She always made me feel motivated, encouraged and supported. She was very helpful in pushing me to start my long due journey in achieving my goals. I feel fitter, energised and most importantly happier than I have ever been in a long time. I would like to thank the owner Danny and the wonderful personal trainers for a great, unique gym. My journey with Kennedy's may continue for many years to come."
For more information or to let us know that you are ready to GET STARTED and BLITZ your body, please email danny@kennedyshealthandfitness.com.au